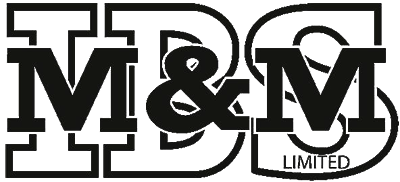 M & M Insurance Broking Services Limited
Leading in Ideas and Service

CUSTOMER PORTAL
Privacy Policy
Your privacy is important to M & M Insurance Broking Services Limited. This Agreement sets out the information practices for M & M Insurance Broking Services Limited, including what type of information is collected, how the information is used, and with whom the information is shared.
M & M Insurance Broking Services Limited is a local organisation, with business processes, management structures and technical systems that cross borders. Our privacy practices are designed to provide protection for your personal information within the organisation's business structure. When you use our Website and while you are our customer, you agree that:
We may collect certain information from you and about you such as:
Your full name, address, date of birth;
At least one piece of government-issued identification, such as a valid passport, national identification card or driver's license. "Valid" being that the expiration date has not passed beyond the date of submission of application for use of the Web Portal Service;
Your phone contact information, such as landline, mobile phone or other phone contact number
Your email address;
Any other information we may need in order to provide you with access to the Web Portal Service.
For legal entities such as companies, partnerships and trusts, we may collect the information referred to above for each authorised person, partner and trustee as appropriate. We may collect from, and use and disclose this information to, any person or organisation for the following purposes:
To confirm your identity;
To understand your needs;
To determine the suitability of our Web Portal Service for you;
To determine your eligibility for our Web Portal Service;
To meet our legal and regulatory requirements;
To manage and assess our Web Portal risks;
To manage, prevent or detect fraudulent activity.
We will use your information strictly for the provision of our services. We may share your personal information within the organisation for the purposes set out above, and you agree that we may transfer it to countries in the world where we do business. This means that your information may be accessible to regulatory authorities in accordance with the laws of these jurisdictions. We do not provide directly all the services related to your relationship with us. We may use third party service providers to process or handle information on our behalf and to assist us with various services such as printing, mail distribution, data processing, marketing, providing customer support or performing statistical analysis of our services, and you acknowledge that we may release information about you to them. Our service providers are located all over the world. As a result,your information may be accessible to regulatory authorities in accordance with the law of the jurisdictions where our service providers operate. We will require our service providers to protect the information they receive from us in a manner that is consistent with M & M Insurance Broking Services Limited information practices.
This allows us to keep your personal information separate from that of other clients, particularly those with similar names, and helps maintain the integrity and accuracy of your information. You agree to give us complete and truthful information. If any personal information changes or becomes inaccurate or out of date, you are required to advise us so we can update our records. You agree that our Website Service is being used solely for your benefit as appropriate. If this is not so, you are required to advise us and provide the particulars of any third party that may benefit from our Website Service and their relationship with you. We may verify relevant information you give us with your employer or other reliable independent sources, and you authorise any person whom we contact in this regard to provide such information to us. We may refuse to grant access to our Website Service for certain legal reasons or if you insist on anonymity or provide false, inconsistent or conflicting information where the inconsistency or conflict cannot be resolved after reasonable inquiry. We may monitor your account to meet our regulatory obligations to prevent or detect fraudulent activity. You agree that we may share your information within M & M Insurance Broking Services Limited, its business partners and legal entities for these purposes, including monitoring account activity, investigating unusual or suspicious activity and, if necessary, reporting such activity to law enforcement.
We may keep and use information about you in our records for as long as it is needed for the purposes described in this Agreement, even if you cease to be a customer.